Wyoming prisoners are asking for more help on their criminal cases, appeals, and sentences, according to this year's Incarceration in Wyoming report released today by the American Civil Liberties Union of Wyoming.
Compiled from complaints received from prisoners in Wyoming, Incarceration in Wyoming provides details about the number and nature of complaints the organization received in 2013. Prisoners requesting assistance with their criminal cases generated nearly fifteen percent of complaints from Department of Corrections prisoners, which is more than double the number from the previous year, and over twenty percent of complaints from prisoners in jails.
The hallmark of a legitimate justice system is fairness. Many people in America and in Wyoming are serving sentences that are out of proportion to their crimes – many of which are non-violent. This hurts both our communities and taxpayers, and the ACLU says we need to rethink the pricey practice of keeping people behind bars. Keeping communities safe and reducing overincarceration are not incompatible.
Incarceration costs between $35,500 and $53,750 per prisoner per year. "It is not a prudent use of our taxpayers' dollars to spend $150 million per year on corrections in a state where only one in ten crimes is considered violent," says Jennifer Horvath, staff attorney for the ACLU of Wyoming. "We can reduce the amount we spend on locking people up – not by slashing budgets and forcing prison officials to take shortcuts and cut rehabilitative programming, but by reconsidering who we send to prison in the first place. Applying fiscal responsibility, accountability, and evidence-based practices, states around the nation are adopting bipartisan criminal justice reforms. Wyoming lawmakers can do the same."
Occasionally, people ask why the ACLU does work on behalf of prisoners. The United States and Wyoming constitutions ban cruel and unusual punishment. In addition to its other work on civil liberties, the ACLU advocates for safe and humane conditions of confinement, and expanding prisoners' freedom of religion, expression, and association. About 97% of prisoners in Wyoming return to our communities. It is important that we don't just punish them, but we return them to society in better shape than when they left.
"We remain committed to our work in prisons and jails in Wyoming, which has brought about significant improvements to the conditions of confinement in our state," said Linda Burt, executive director of the ACLU of Wyoming. "Our office continues to receive complaints at an alarming rate, but it's encouraging that the majority of jail officials and the Wyoming Department of Corrections are responsive when we contact them about a complaint."
The report includes a directory of all Wyoming Department of Corrections institutions and county jails, along with "Know Your Rights" resource guides. The "Know Your Rights" guides are provided by the Wyoming ACLU to inform prisoners of their constitutional rights based on the nature of their complaint.
Incarceration in Wyoming is available for download below. 
Date
Friday, May 23, 2014 - 3:45pm
Featured image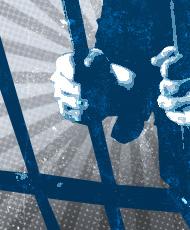 Show featured video/image
Hide banner image
Documents

2013_incarceration_wyoming.pdf
Show related content
Tweet Text
Type
Menu parent dynamic listing
Style
Standard with sidebar