FACTS AND POLICY REFORMS FOR WYOMING
As in most states, the prison population in Wyoming has exploded in recent decades.
Between 1980 and 2017, the number of imprisoned people nearly quintupled. As of 2018, 2,493 people were incarcerated by the state in prisons. That same year, Wyoming was no longer able to house all of its prisoners and began paying a contractor to imprison 88 in people in Mississippi. Without reform, the state prison population will grow by 200 people by 2023, costing more than $50 million in new contracts and/or prison capacity.
In 2018, almost 40 percent of people in Wyoming were imprisoned for drug or property related offenses. Additionally, between 2013 and 2017, the number of prison admissions for supervision revocations increased by 27 percent. 84 percent of revocations over this period did not include a new felony conviction.
Unsurprisingly, Wyoming's mass incarceration crisis has had an enormous impact on people of color, especially Black people. In 2015, the imprisonment rate of Black adults in Wyoming was nearly 5 times that of white adults, and although they made up just one percent of the state's adult population, Black adults accounted for five percent of state's prison population.
The population of women in Wyoming prisons is also growing at an alarming rate: Between 1980 and 2016, the number of women imprisoned in Wyoming grew nearly tenfold. Despite empty beds at the Wyoming Women's Center (WWC), in 2018 eight women were moved to a county jail due to understaffing. A lawsuit filed in early 2019 by three women imprisoned in the WWC alleged unconstitutional conditions due to overcrowding and deteriorating facilities.
But it doesn't have to be this way.
Wyoming can dramatically reduce its prison population by implementing just a few sensible reforms:
Advocate for a restorative justice model for the wider criminal justice system.
Expand probation as the presumptive punishment for certain crimes.
Prohibit incarceration in cases of technical violations of parole and probation.
Expand Medicaid so that Wyomingites have greater access to drug treatment.
Reduce reliance on cash bail and create a fairer, smarter pretrial system.
If Wyoming were to follow these and other reforms outlined in this Smart Justice 50-State Blueprint, 1,528 fewer people would be in prison in the state by 2025, saving over $166 million that could be invested in schools, services, and other resources that would strengthen communities.
For more information, along with detailed breakdowns of Wyoming's prison population and the reforms needed to reduce it, click here.
Date
Friday, August 9, 2019 - 10:15am
Featured image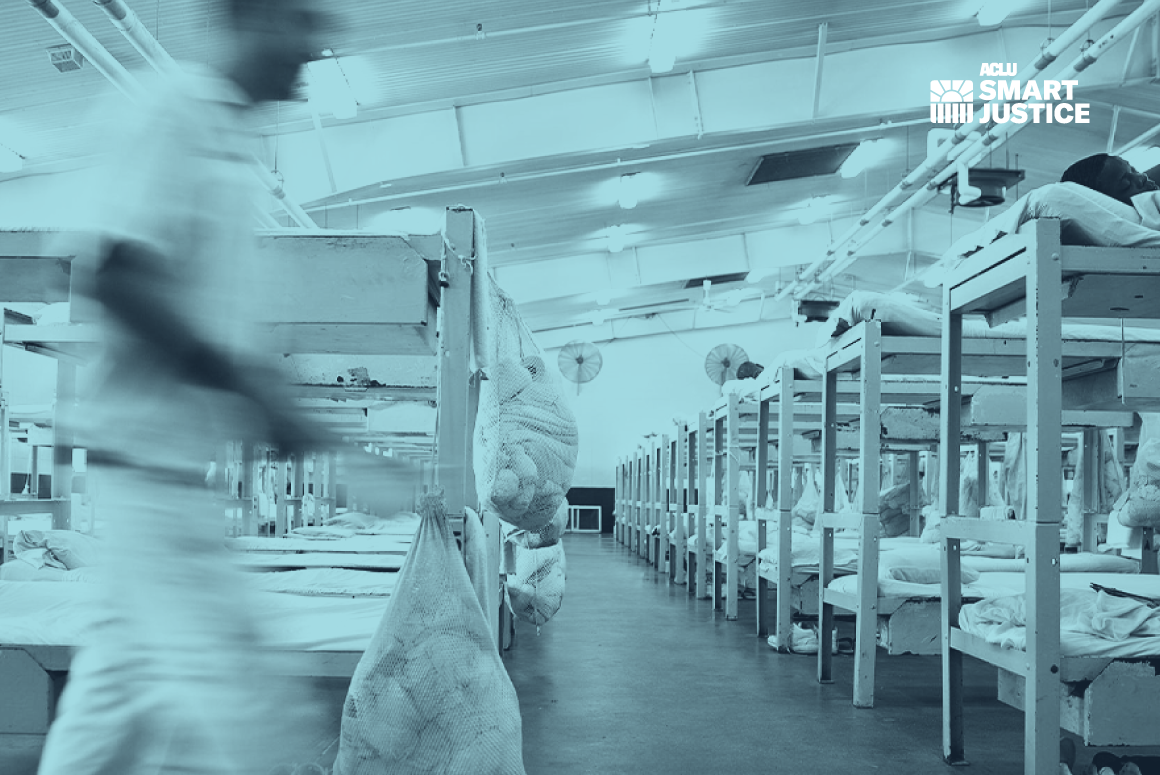 Show featured video/image
Hide banner image
Override default banner image
Related issues
Documents

Smart Justice 50 State Blueprint, Wyoming
Show related content
Pinned related content
Tweet Text
Type
Menu parent dynamic listing
Show PDF in viewer on page
Style
Standard with sidebar